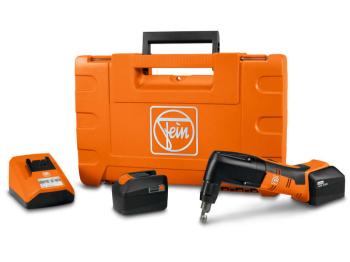 Fein ABLK1.3CSE 14.4v Cordless Nibbler
Stock Code: FEI71320261240
£
469.00
(exc VAT) Each
( £109.88 Off )
£562.80

(inc VAT) Each

( £109.88 Off )

Online: Up to 2 or 3 working days
Cardiff: Out of Stock
Bridgend: Out of Stock

Compact and rapid cordless nibbler for corrugated sheet metals.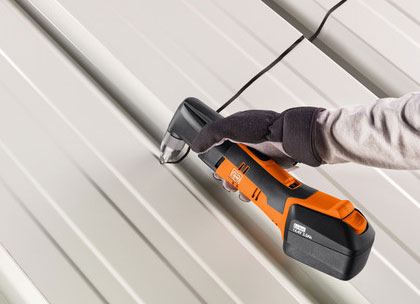 Features
30 m of cutting in 0.8 mm trapezoid sheet metal with one battery.
1.9 m/min cutting speed for excellent work progress.
Variable cutting speed due to electronically adjustable speed control.
Brief overlapping area up to 2.6 mm.
Optimum handling due to extremely slim gearbox head.
More than 1,000 charge cycles per battery pack.
Pleasantly light weight of 2.1 kg.
QuickIN clamping system.
Rotating punch for a service life which is now up to 30 % longer.
Cutting direction setting can be changed in 45° steps up to 360° using tool-free pivoting cutting head
Proven MultiMaster motor with outstanding performance and stability.
Specification
Battery voltage 14,4 V
Battery capacity 4 Ah
Strokes 1 600 rpm
Cutting speed 1,9 m/min
Weight with battery 2,1 kg
Steel up to 400 N/mm² 1,3 mm
Steel up to 600 N/mm² 0,8 mm
Steel up to 800 N/mm² 0,6 mm
Non-ferrous metals up to250 N/mm² 2,0 mm
Cutting width 4 mm ImmersionØ with die 19 mm
Rad. of smallest curve (inside/outside)15/20 mm
Standard Equipment
1 ABLK 1.3 in plastic tool case
1 rapid charger
2 ALG 502 battery packs (Li-ion)
Warranty

click above logo to register your new FEIN product within 6 weeksafter purchasefor the 3-year FEIN PLUS warranty.