Build your own cordless kit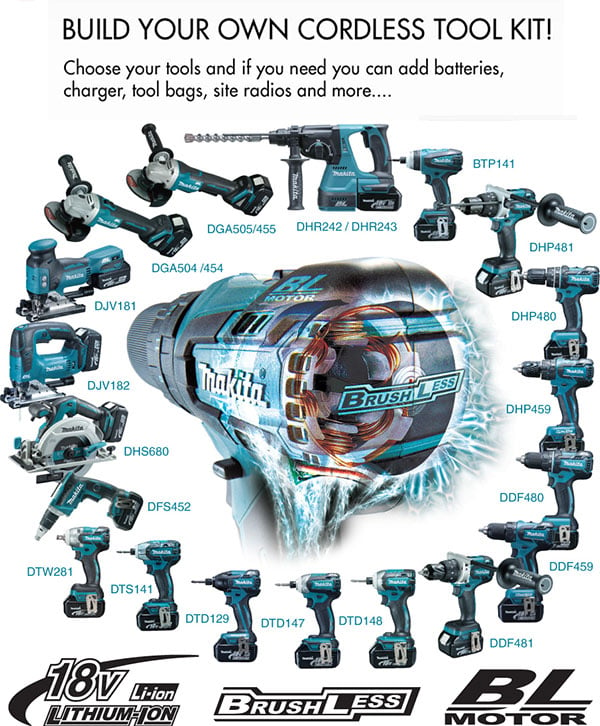 Makita offer some of the finest power tools on the market. This is why at Data Power Tools, we're proud to offer our valued customers the option to "Build Your Own Makita Cordless Tool Kit." Combining some of the finest equipment available on the market today, you can customise your kit with chargers, tool bags, extra batteries and much, much more! Whatever you need, we can accommodate you. And of course, if you're unsure and need some advice from a knowledgeable team contact us today!
Please select a product to add a review to.